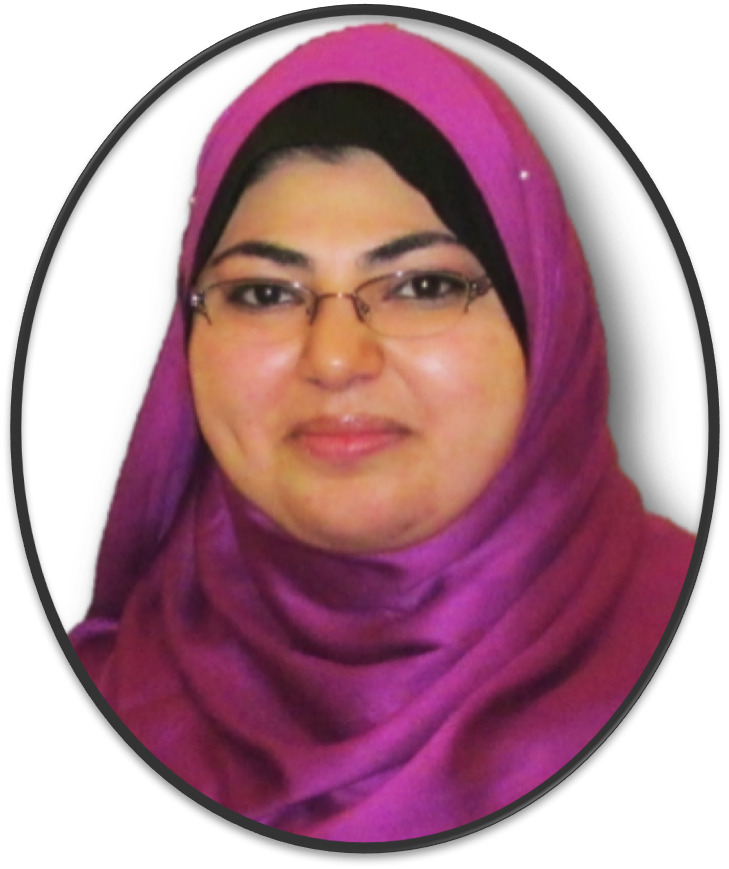 Shireen Y. Elhabian, M.Sc., Ph.D.
Research Assistant Professor
Contact:
shireen@sci.utah.edu
SCI Institute,
School of Computing,
University of Utah
72 South Central Campus Drive,
Salt Lake City, Utah 84112
Room: WEB 2815
Phone: (801) 587-3206
Fax: (801) 585-6513
Useful Links:
Curriculum Vitae
Google Scholar
ResearchGate
GitHub


Good, better, best. Never let it rest.
'Til your good is better
and your better is best.
St. Jerome
Recent advances in imaging data acquisition and the momentum in modern machine intelligence have led to exciting research into exploiting the power of images and solving problems that cannot be solved by manual analysis. Extracting and understanding information from images requires a multifaceted paradigm that leverages the complementarity of low-level image processing and high-level vision and machine learning approaches. My primary interest is developing theoretical foundations and computational methods for inferring semantic information from imaging data.
---
Research
My research is an interdisciplinary endeavor that spans computational computer vision, medical image analysis, machine learning, and optimization. Much of my current focus is on probabilistic modeling and deep learning, and how the computational solutions that emerge in this space can enrich statistical shape analysis, subspace learning, generative image and shape modeling, and 3D shape reconstruction.
As well, I am fascinated with the implications of advances in these fields for society and industry. Meanwhile, I enjoy collaborating with scientists and domain experts of different disciplines and backgrounds to conduct interdisciplinary research projects.

Please visit the links on the menu to learn more about my research.

---
Education and formal training
B.Sc. and M.Sc. in Computer Science (with an emphasis on mathematics, signal/image/speech processing, pattern recognition, computer graphics, and networks) from Faculty of Computers and Information, Cairo University (FCI-CU), Egypt.
Ph.D. in Electrical and Computer Engineering (with an emphasis on statistical and mathematical modeling, computer vision, and machine learning) from University of Louisvile (UofL), USA.
Four-year postdoctoral training (with an emphasis on medical imaging, computer vision, and machine learning) at the Scientific Computing and Imaging (SCI) Institute, Unversity of Utah, USA.
---
Publications
I have earned professional and academic experience with more than 60 peer-reviewed publications in international journals and conferences in various venues including shape and appearance modeling, shape recovery, biometrics, and medical imaging. See more here.
---
Service
I am serving as a peer reviewer for several journals such as IEEE Transactions on Medical Imaging, IEEE Transactions on Image Processing, Elsevier Journal of Computers in Biology and Medicine, Elsevier Applied Mathematics and Computation, Elsevier Journal of Pattern Recognition Letters, IET Journal of Computer Vision, and Elsevier Journal of Computational and Mathematical Methods in Medicine.
---
Prior to UoU
I had the privilege of serving as a computer science assistant lecturer at Faculty of Computers and Information, Cairo University (FCI-CU), Egypt, beginning in 2003.
I received the best teaching assistant award from Cairo University in 2005.
I received the outstanding Electrical & Computer Engineering (ECE) graduate student award, and the first position in the Engineering EXPO at the University of Louisville in 2009.
I have been selected, from a worldwide search, to be among 30 of the best Ph.D. candidates to participate in the Computer Vision and Pattern Recognition (CVPR) Doctoral Consortium in 2012.
---
Prospective students
I am looking for motivated and enthusiastic students who are interested in conducting advanced research in machine/deep learning, image understanding, and statistical analysis. You might want to see this announcement from more details.
Important: Please apply to the MS/PhD program in School of Computing at the University of Utah.
---
News
---