Biomedical Informatics in the Big Data Era

Data sets of different forms in biomedical sciences have seen a huge increase in size and complexity in the past two decades. We have made substantial progress in various aspects of genomics, e.g., mapping of whole genomes of humans as well as other small and large species. Similarly, a lot has been explored in the scope of the sequence-to-structure-to-function paradigm for proteins. At the same time, current data challenges in biomedicine are much more diverse, as well as varied in scope. The sheer scale and diversity of data sources and types encountered in today's biomedical data sets often render the routine computational techniques ineffective.
Recently, a suite of new techniques termed topological data analysis (TDA) has shown a lot of promise in discovering structure in large, high-dimensional, and diverse data sets that other traditional techniques could not find. The range of applications includes gene expression analysis, voting, and basketball players' performances, to name a few. This workshop will present a concise yet self-contained overview of the key aspects of TDA, with an eye toward motivating the application of these techniques to problems in bioinformatics and computational biology (BCB). While topological techniques have been applied previously in certain subfields of BCB (e.g., to model protein and DNA/RNA 3D structure), they have proved to be much more versatile and powerful than these applications might suggest. We aim to showcase the versatility and strength of this suite of techniques in this workshop.
Why Topology?

Topology is the branch of mathematics that studies the shapes of spaces, and how spaces are connected. Until recently, topology has concentrated mostly on abstractly defined shapes and surfaces. However, in the past two decades, there has been a concerted effort to adapt topological methods to various applications, one of which is the study of large and high-dimensional data sets.
There are many important properties of topology that make efficient extraction of patterns from large data sets possible. First, topology studies shapes in a coordinate free way. In other words, topological constructions will not depend on the coordinate system chosen, but only on the distances between points in the data set. This will enable comparison among data sets derived from different platforms or coordinate systems. Second, topological constructions are not sensitive to small changes in data, and are robust against noise. Third, topology works with compressed representations of spaces in the form of simplicial complexes (e.g., triangulations), which can be viewed as a form of compression that preserves information relevant to how points are connected. Topological methods are also known to be more sensitive to both large and small scale patterns than other more traditional techniques such as principal component analysis (PCA), multidimensional scaling (MDS), and cluster analysis. Further, the "shapes" of the topological representations (simplicial complexes in general) naturally lend themselves to insightful visualization.
The Workshop

This workshop will expose the audience to the key fundamental as well as computational aspects of topology. The speakers will introduce (within their talks) basic TDA concepts and techniques, such as simplicial complexes, homology, persistent homology, Reeb graphs and mapper. They will also present how these concepts and techniques have been, or potentially could be, employed to tackle interesting problems in several areas of BCB.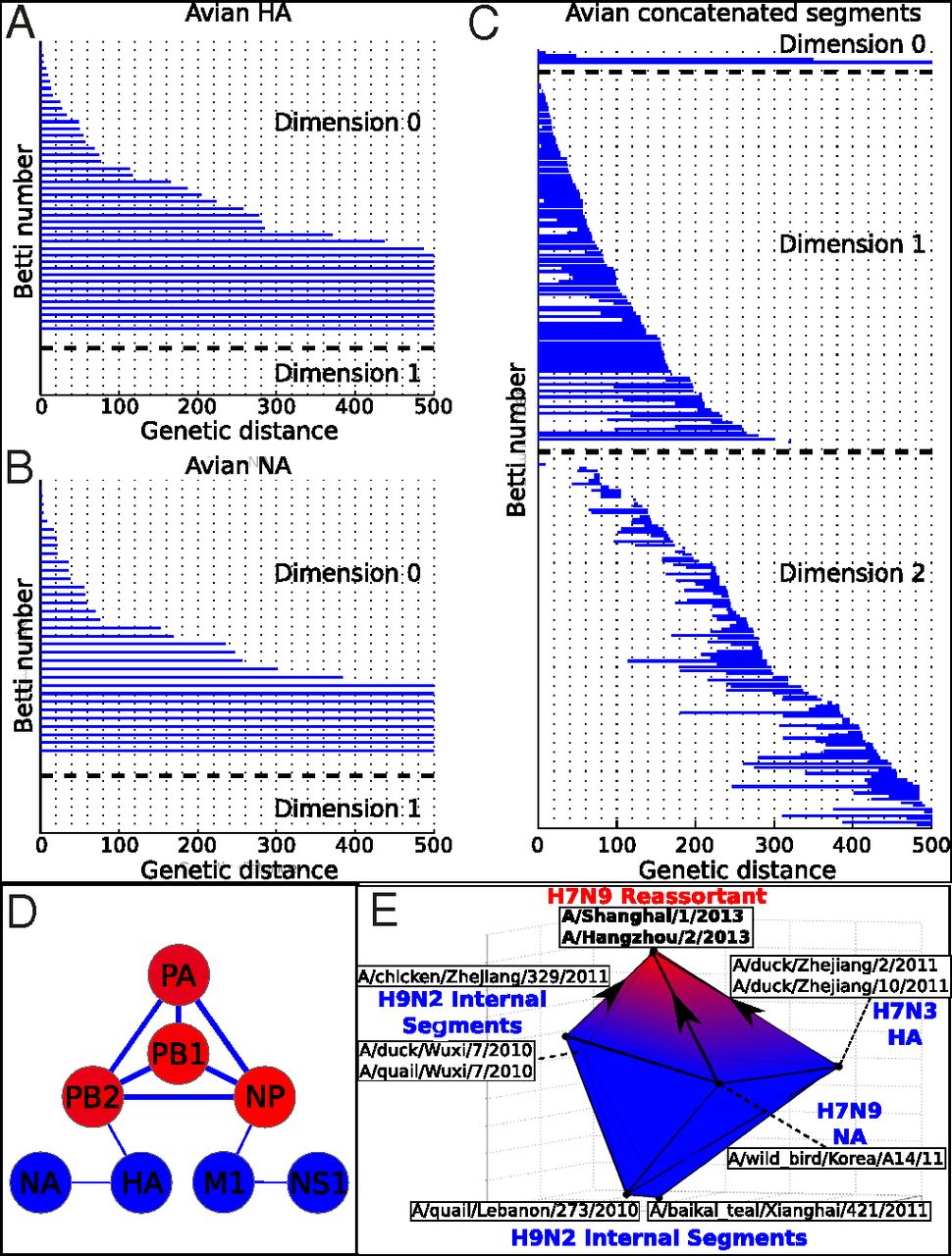 (source: PNAS)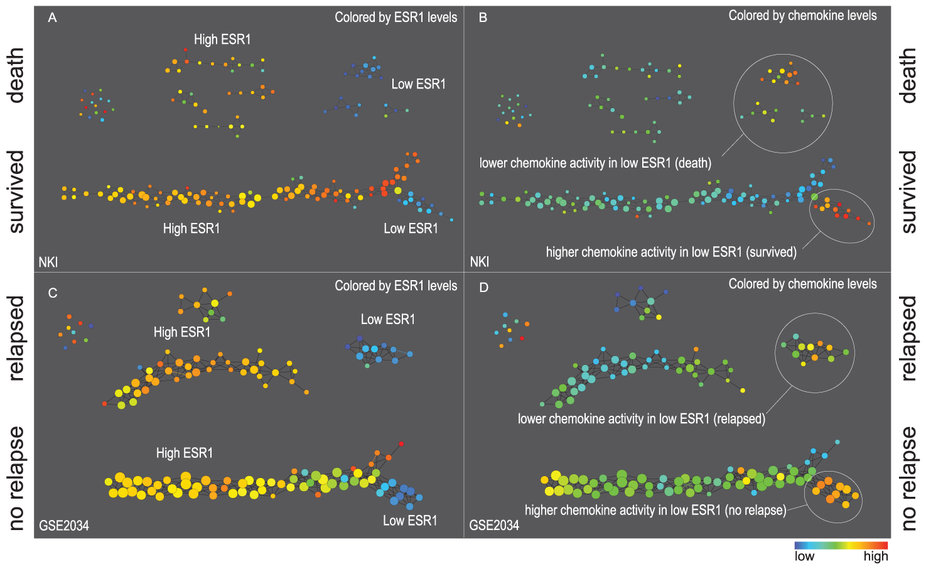 (source: Nature Scientific Reports)