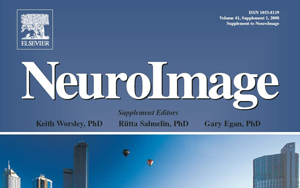 The journal NeuroImage recently released it's list of the top ten most cited articles over the last 5 years. On it was a paper co-authored by Dr. Gerig entitled "User-guided 3D active contour segmentation of anatomical structures: Significantly improved efficiency and reliability". It has been cited 170 times! (Scopus statistics) The paper describes the use of a free software tool called
itk-SNAP
for efficient segmentation of 3D volumetric image data via 3D snakes. See:
NeuroImage Top Cited Articles
.
Yushkevich, P.A.; Piven, J.; Hazlett, H.C.; Smith, R.G.; Ho, S.; Gee, J.C.; Gerig, G.
"User-guided 3D active contour segmentation of anatomical structures: Significantly improved efficiency and reliability"
NeuroImage, Volume 31, Issue 3, Pages 1116-1128, 2006.