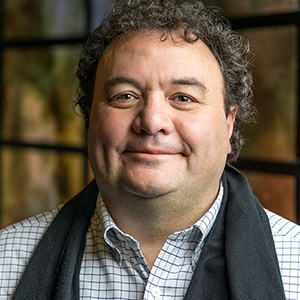 The Office of the Vice President for Research (VPR) has selected SCI faculty member Valerio Pascucci as a 2022-2023 Distinguished Research Award (DRA) recipient. The DRA is designed to shine a spotlight on the outstanding achievements of University of Utah research faculty.
"Valerio is an outstanding scientist, leader, and mentor. He is integral to the vision and mission of the SCI Institute. He has made significant research contributions and long-lasting scientific and societal impacts," said SCI Director, Manish Parashar. "We are delighted that the University of Utah has recognized Valerio's contributions by awarding him the Distinguished Research Award."
Nominees are evaluated on the impact of their research, transformative achievements and innovation. Valerio will be recognized this May during the General Commencement.
Valerio is being recognized in part for his seminal contributions to using topology for data visualization and analysis. He has pioneered the effective use of topology and analysis to visualize and understand many different types of data including scalar fields, vector fields, and high dimensional data.
"I am incredibly honored to receive this recognition from the University of Utah, where I have found fertile ground to try new ideas without (too much) fear of failure," says Valerio Pascucci.
"I want to share this award with all my colleagues, collaborators, and friends who welcomed this migrant into an environment infused with high intellectual stimulation and deep personal and professional support."
"I feel blessed to be a member of the SCI Institute and the University of Utah, and I hope that I will be able to give back to our community as much as I have received, especially to all the students that I am fortunate enough to meet in my journey," he said.
Valerio by the numbers:
H index of 62
13,800 citations
250 refereed papers
124 contributions to conferences
105 contributions to papers
Please congratulate Valerio on receiving the Distinguished Research Award.