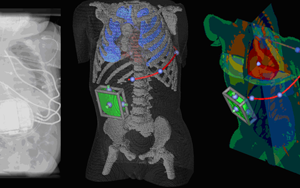 Research at the Center for Integrative Biomedical Computing (CIBC) was highlighted as a "Visualizing Success" example in the Winter issue of NCRR Reporter, 2010. See "
Recovery Act Funds Fuel Innovative Research Collaborations
." Also, in the same issue, the CIBC's iPhone app for ImageVis3D is profiled. See: "
NCRR Grantee Creates iPhone Application
."