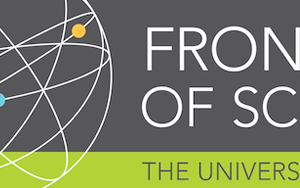 Dr. Chris Johnson presented a lecture entitled "
Computing the Future of Biomedicine
" as part of the University of Utah College of Science's
Frontiers of Science Lecture series
on March 10. In it he discussed the direction of research in Scientific Computing for medicine and some of the great research going on at SCI. The lecture was held at the Aline Wilmot Skaggs Biology Building.
Abstract:
Computers have changed the way we live, work, and even recreate. Now, they are transforming how we think about and treat human disease. In particular, advanced techniques in biomedical computing, imaging,and visualization are changing the face of biology and medicine in both research and clinical practice. The goals of biomedical computing, imaging and visualization are multifaceted. While some images and visualizations facilitate diagnosis, others help physicians plan surgery. Biomedical simulations can help to acquire a better understanding of human physiology. Still other biomedical computing and visualization techniques are used for medical training. Within biomedical research, computers are fueling an explosion of technologies that allow us to "see" into and understand our bodies with unprecedented depth and detail. As a result of these advances and research occurring at the University of Utah, biomedical computing and visualization will help produce exciting new biomedical scientific discoveries and clinical treatments. In this talk, Dr. Chris Johnson will discuss the state of the art in biomedical computing, medical imaging, and visualization research and present examples of their vital roles in cardiology, neuroscience, neurosurgery, and radiology.