VVRED 2006: Virtual Visualization of the Reconstructed Electrocardiographic Display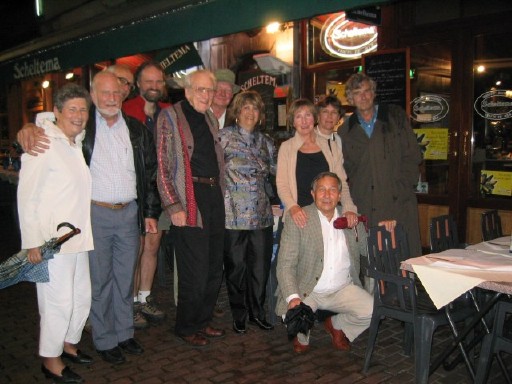 Background
This small, by-invitation workshop seeks to bring together experts in electrocardiographic imaging and inverse problems to discuss the latest trends in the field with a heavy emphasis on clinical applications and utility.

The result of the first edition in 2004 was a paper in the J. Electrocardiography (pdf version) and the photo above shows the participants.
Results from 2006 Edition
Slides from Galen that he presented at the ICE 2006 meeting right after the VVRED workshop (in powerpoint).
Plans for 2006
---
Last modified: Sun Jun 11 08:21:31 MDT 2006