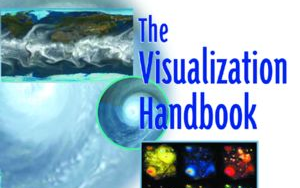 The SCI Institute announces the publication of "The Visualization Handbook," edited by two of SCI visualization faculty,
Prof. Charles D. Hansen
and
Prof. Christopher R. Johnson
. This book brings together top experts in the field of scientific visualization to cover state of the art techniques being applied to current scientific problems. A number of the SCI Institute's faculty, research staff, and Ph.D. students have also contributed to the book including
Prof. Stephen G. Parker
,
Prof. Yarden Livnat
,
Prof. Mike Kirby
, Dr. Gordon Kindlmann, Dr. Xavier Tricoche, Joe Kniss, Milan Ikits, and Dean Brederson.
Copies may be purchased on the Elsevier web site.