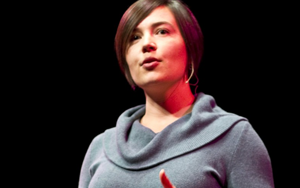 Congratulations to
Miriah Meyer
who has been selected by Technology Review Magazine as one of the world's top innovators under 35 years of age who's work promises to change the world. Each year Technology Review seeks young candidates from around the world who are developing innovative solutions to important problems.
A panel of expert judges selects the top 35. Dr. Meyer was chosen due to her development of a software system that allows scientists to explore genomic, molecular, and chemical data in new ways that bring out corrolations and relationships that where never before accessible.
Technology Review
"Miriah Meyer: Extending data visualization to biology"
.
U News Center
"Miriah Meyer Named a Top Innovator"
Deseret News
"U. professor helping scientists see their work in a different way"
KSL.com
"Local professor helps scientists see their work in a different way"
ACM TechNews
"U. Professor Helping Scientists See Their Work in a Different Way"
USTAR E-Connections Monthly
"U of U USTAR Researcher Named to Technology Review's 35 Innovators Under 35 list."