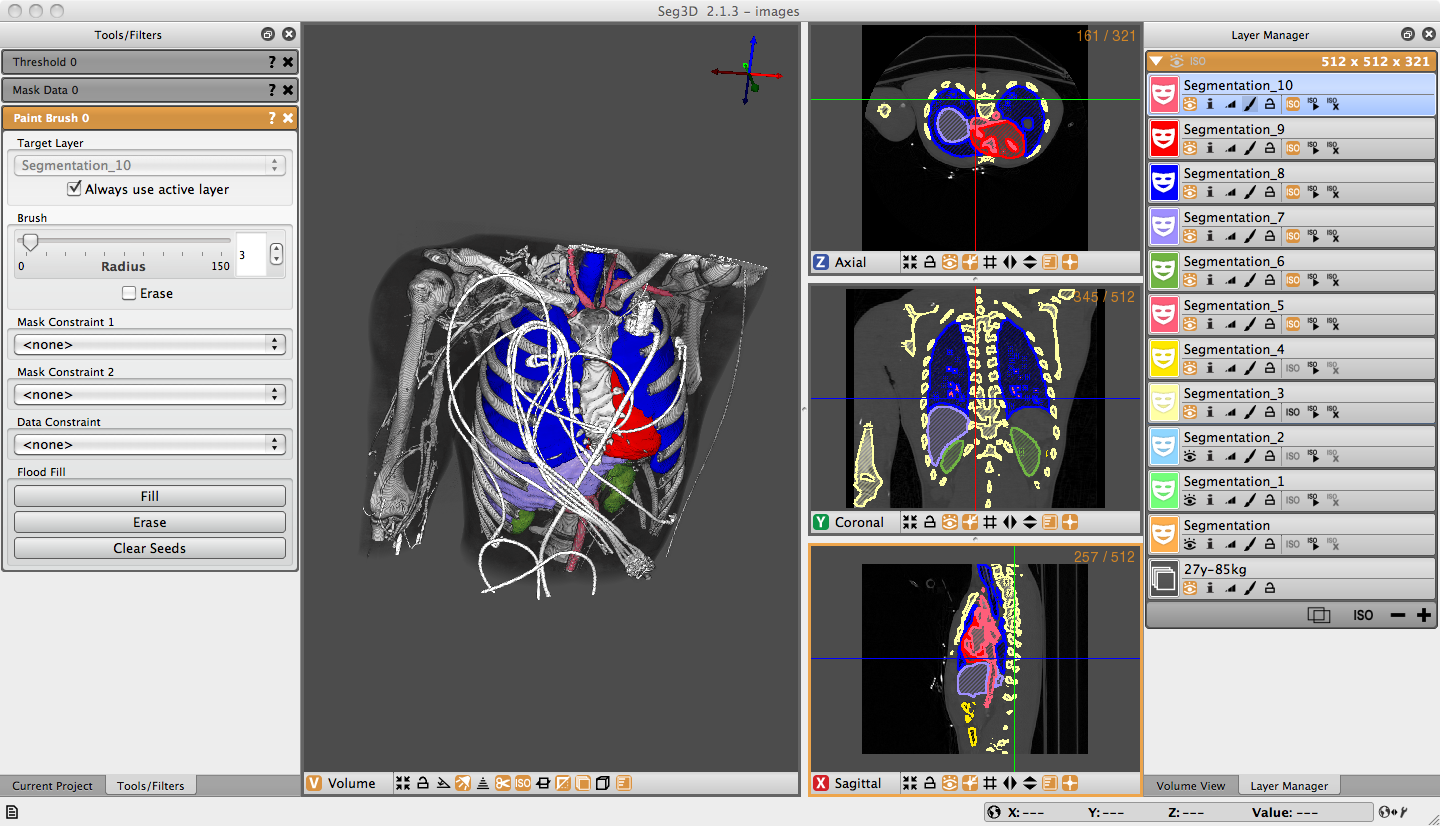 Seg3D is a free volume segmentation and processing tool developed by the NIH Center for Integrative Biomedical Computing at the University of Utah Scientific Computing and Imaging (SCI) Institute. Seg3D combines a flexible manual segmentation interface with powerful higher-dimensional image processing and segmentation algorithms from the Insight Toolkit. Users can explore and label image volumes using volume rendering and orthogonal slice view windows.
Seg3D at a glance:
Fully 3D interface with multiple volumes managed as layers
Automatic segmentation integrated with manual contouring
Volume rendering with 2D transfer function manipulation in real-time
Image processing and segmentation from the Insight Toolkit (ITK)
Real time display of ITK filtering output allows for computational steering
64-bit enabled for handling large volumes on large memory machines
Supports many common biomedical image formats
Open source with BSD-style license
Cross platform: Windows, OSX, and Linux


Please see the GitHub documentation pages for up-to-date installation and build documentation.